Gutter Services in Katy, Texas
Your Local Gutter Experts in the Houston Metro Area
Being able to depend on your gutters to do their job is important for the health of your home. Without proper drainage, rainwater can pool up and cause serious foundation issues. This is why it is so important to have gutters that are installed and maintained by experts. At Onit Roofing, we have the training and experience to help you get the most out of your gutters.
Our Katy gutter experts are standing by to take your call! (346) 201-4433 or contact us online.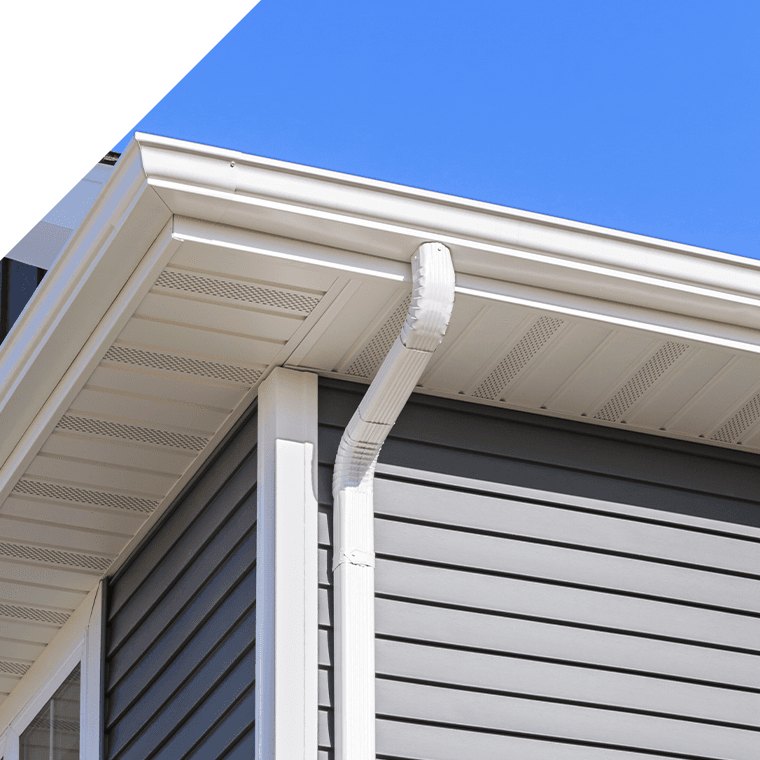 Our Gutter Services
How We Can Help You
Why Choose Onit Roofing?
What Makes Us Different
Immediate, Same-Day Estimate

Get a roofer out fast with same-day estimates.

Insured & Vetted Pros

We make it easy for you to have confidence in the team you call.

Offering 100% Free Estimates

We make it easy to get started with a completely free estimate!

100% Satisfaction Guarantee

We never leave you unhappy! We guarantee it.
Hear From Our Happy Customers
Recent Testimonials
At Onit Roofing, your satisfaction is our priority! See for yourself what our customers have to say about working with us.
"They were amazing!"

Onit Roofing was amazing and trustworthy.

- David R.

"attention to detail was amazing."

Onit took this 1975 home and brought it into the 21st century!

- Wendell S.

"Professionalism and quality service"

So excited as well as very pleased by the professionalism and quality services received by Onit Roofing. Proud of our new roof and gutters. Let me mention - it only took one day service for our new roof placement!

- Carver C.

"Highly recommend"

I appreciate the service by Onit roofing. The crew came on time and did a good job for the repair/replacement. I would highly recommend their service to homeowners.

- Cheryl C.H.

"If I could give more than 5 stars I would"

His honest and professional work left my family satisfied and stress-free. I definitely recommend Onit Roofing! If I could give more than 5 stars I would! Thank you so much Josh!

- Grace P.

"Onit Roofing was the perfect choice"

Onit Roofing was the perfect choice. We had many questions about the roof repair process. They provided a very thorough assessment of the existing damaged conditions with photos, breakdown of costs, options, etc. (with drone footage! very profesh!). Whitne

- Emmanuel O.

"Highly recommend"

I drove by a house that Onit Roofing was working on. Whitney (owner) was out front picking up roofing trash. I got a card from her and she came by my home later that day. After comparing her quote with three others, I felt confident that with Onit Roofing

- Johnna F.

"Always here when they say they will be"

I appreciate that they are always here when they say they will be. Also very professional and honest with me. They have saved me from spending 2700$ and a different company told me I had a problem but Onit was able to come in and ensure me that the roof wa

- Ben R.